Aberdeen nurse 'realised salt cellar inhaler error'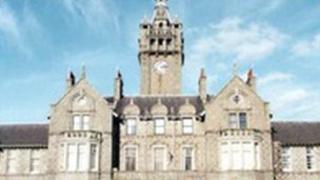 A nurse accused of giving an asthmatic patient a salt cellar instead of an inhaler has said he was only showing it to her.
Nicanor Sindanum is alleged to have made a series of mistakes at Woodend Hospital between 2006 and 2008.
He told the Nursing and Midwifery Council hearing he picked up the salt container but realised his mistake.
Mr Sindanum said: "I didn't actually give the salt cellar to her. I thought 'oh, this is a salt cellar'."
The salt cellar incident happened in 2007.
The nurse said: "I just showed it to the patient like 'ma'am, it's not here, this is the salt cellar'."
The hearing continues.