Fuel leaks into Aberdeen harbour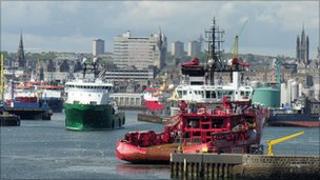 A clean up operation is under way at Aberdeen Harbour after a fuel leak.
Oil spilled from the offshore supply vessel Skandi Foula during refuelling at the Torry dock on Friday. The affected area has been cordoned off.
It is understood that about 500 litres of fuel oil has been recovered from the water, with an additional 1,000 litres in the process of being recovered.
The source of the leak is believed to have been around the fuel tanks and has now stopped.