David Robertson jailed for Aberdeen murder attempt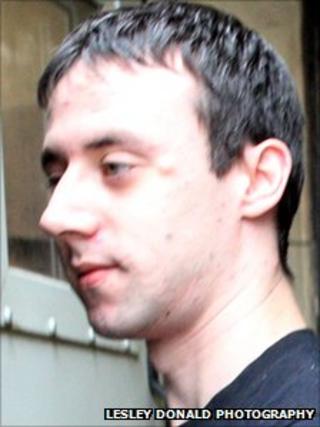 A man who admitted attempting to murder a stroke victim who told him to keep away from his motorcycle has been jailed for six years.
David Robertson, 26, attacked Raymond Cooper, 60, in Aberdeen in May.
He was jailed at the High Court in Edinburgh and will be supervised after his release.
Robertson was seen driving the stolen motorcycle dangerously, and Mr Cooper was later found outside his Meadow Lane home.
He later told his sister: "I think I killed someone. Some boy told us to stay away from his bike.
"I just snapped and started punching him on the head and body."
Mr Cooper, who suffered a stroke in 2006, had to be operated on.
Defence counsel Mike Smart said it was "a horrific and violent attack" but it was out of character for Robertson.
Judge Lady Stacey told Robertson: "What you did that night was, as you put it yourself, battered someone. You then left him lying."
Robertson was jailed him for a further six months for the dangerous driving offence.