Woman had broken hip in Church of Scotland care home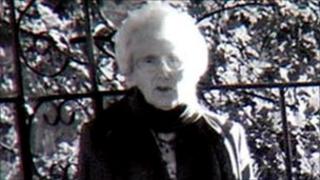 An 81-year-old woman living in a Church of Scotland-run care home endured six weeks with a broken hip despite relatives raising concerns.
Isobel Tawse fell and injured herself at the Balmedie House home in Aberdeenshire in 2010.
Her daughter, Morag Tawse, said she repeatedly raised concerns about her mother's worsening condition.
The Care Inspectorate has now partially upheld complaints against the home, made by the pensioner's family.
Ms Tawse, a former social worker, cared for her mother before she went into the home.
She told BBC Scotland: "She phoned me and said she had fallen. The staff said they had the doctor in and we were really relieved.
"The next night she phoned, just screaming with pain. From then on she withdrew into herself."
'So distressing'
Ms Tawse said: "It was absolutely awful when we did not know what was happening and could not get any answers."
Six weeks after the fall, a broken hip was confirmed.
Ms Tawse said: "I was so glad that mum was out of that home. Thinking back it's so distressing. We just thought she was going to die.
"She can walk again, she is the life and soul, and back to being my mum."
The Church of Scotland said it did not comment on matters affecting individuals but was aware of the situation.
It said the matter had been fully investigated by Social Care and Social Service Work Improvement Scotland (SCSWIS).
A spokesman added: "We welcome ongoing involvement from SCSWIS and have addressed the issues highlighted in their report.
"We work closely with them in order to improve the services we provide.
"Over 70% of our staff at Balmedie House are qualified to a higher level than the required standards of Scottish Social Services Council, a figure which is also above the national average."