Car linked to Aberdeen Tesco armed robbery discovered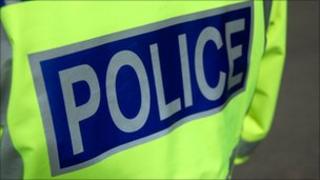 Detectives investigating an armed robbery in Aberdeen have discovered an abandoned car believed to be linked to the crime.
The dark-coloured Subaru Impreza was found on the Cove to Findon road at about midnight on Sunday.
About an hour earlier, three men, armed with a bladed weapon, stole more than £10,000 from Tesco Express on Great Western Road after threatening staff.
Grampian Police have appealed to anyone with information to contact them.
Det Insp Norman Stevenson, who is leading the investigation, said: "Officers are continuing to piece together the events immediately before and after the robbery on Sunday night."
'Vital link'
He said officers had been carrying out door-to-door inquiries and CCTV footage from Tesco and other businesses in the area was being examined.
"A dark Subaru Impreza was also discovered shortly before midnight on Sunday and we strongly suspect the car could be connected to the robbery," Det Insp Stevenson added.
"I would appeal to anyone who saw this vehicle, as well as urge anyone who may have seen the three men in the lead up to, or aftermath of, the incident to come forward.
"We are determined to bring those responsible to justice and it may be that someone in the local area has seen something which they believe to be insignificant but may be vital link we are looking for."
The suspects were described as being in their late teens or early 20s and were wearing dark coloured clothes, including hooded tops.
They all had their faces partially covered.