Gold-wheeled car linked to Aberdeen armed robbery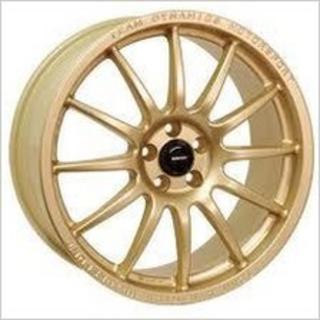 Police investigating an armed robbery in Aberdeen have released a picture of gold wheels similar to those on a car that may be linked to the crime.
The stolen black Subaru Impreza was found just after the robbery on Sunday.
At about 22:45, three men, armed with a bladed weapon, had stolen more than £10,000 from Tesco Express on Great Western Road after threatening staff.
It is hoped the image may jog someone's memory about the vehicle's use during the weekend of the robbery.
Det Insp Norman Stevenson said: "We strongly believe that the car which was discovered abandoned on the Cove to Findon road shortly before midnight on Sunday is linked to the robbery.
"The car was stolen from the Girdleness area of Aberdeen and the wheels are quite distinctive, which is why we have released this picture."
He thanked those people who had already come forward and urged anyone else who had seen anything suspicious to contact them.
The suspects were described as being in their late teens or early 20s and were wearing dark clothes, including hooded tops.
They all had their faces partially covered.