Sound Festival in Aberdeenshire showcases music talent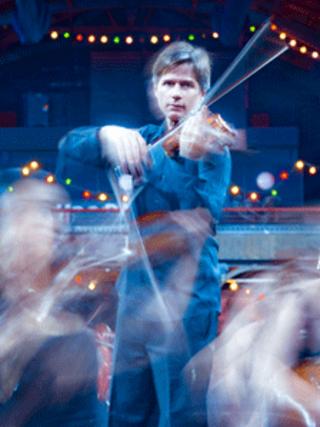 One of the UK's largest festivals celebrating new music is taking place in Aberdeenshire over the next three weeks.
A total of 70 concerts will be held across 28 venues as part of the 2011 Sound Festival.
The event showcases new talent from a range of musical backgrounds, from classical and jazz to electro-acoustic and indie.
A special Nordic strand will run through this year's programme.
The festival, which was launched in 2005, has created a partnership between Aberdeen, Bergen in Norway and St Petersburg in Russia, bringing together composers and musicians from all three cities.
Among the acts featuring in this year's line-up are the Mercury prize-nominated King Creosote, Red Note Ensemble, Jonathan Morton, the Scottish Flute Trio, Hoot, Ross Whyte, Pete Stollery and Bill Thompson.
'Vibrant scene'
The opening concert in Banchory is a performance of Philip Glass's masterpiece, 1000 Airplanes on the Roof.
It is the first event in a showcase for the newly-created New Music Scotland network.
Fiona Robertson, programme co-ordinator for the Sound Festival and a founder member of New Music Scotland, said: "Scotland has a rich and vibrant new music scene.
"The idea for the network came out of a gathering of performers, composers and promoters last year and aims to both support the creation and performance of new music, as well as raise the profile of this important part of Scotland's cultural life."
The festival runs from 21 October until 13 November.