New plans for energy firm bases in Aberdeen area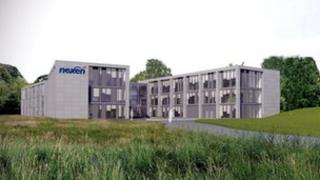 Three energy firms have announced major plans to establish new offices in the outskirts of Aberdeen.
Apache North Sea Ltd, Nexen Petroleum UK Ltd and Transocean Drilling UK Ltd hope to be based at the Prime Four business park at Kingswells.
Drum Property Group said investing more than £100m for the complexes would create a new energy hub.
Drum director Graeme Bone said: "We are delighted to have attracted companies of this stature and reputation."
He explained: "Our economic consultants have estimated that this phase, when fully operational, will sustain around 1,200 jobs locally and be worth £300m a year to the local economy.
"The long-term nature of the commitments at Prime Four anchors many billions of pounds of economic output and thousands of jobs in Aberdeen for years to come.
"This is a very significant development not just in local terms but also for Scotland generally."