'Overcrowding' North Sea platform opposition dropped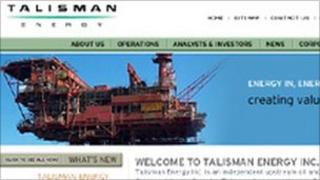 Opposition to an appeal against allegations of overcrowding on a North Sea oil platform has been dropped.
A tribunal started earlier this month after an improvement notice was issued to Talisman following an inspection of the Tartan Alpha platform.
However the Health and Safety Executive (HSE) has now withdrawn its opposition to Talisman's appeal.
Talisman welcomed the move and said safety and wellbeing was its top priority.
BBC Scotland had revealed the tribunal action - over Tartan Alpha which is 117 miles (188km) north-east of Aberdeen - last month.
The HSE had ordered that changes be made to the accommodation area.
Talisman challenged the notice and a hearing got under way.
'Demanding conditions'
An HSE spokesperson said: "HSE has decided not to insist on our opposition to Talisman's appeal. The decision is based on the individual facts of this particular case and does not set any precedent.
"Offshore workers have to work long hours in very demanding environmental conditions.
"HSE will continue to monitor the accommodation standards on all offshore installations and will take enforcement action in appropriate cases."
Talisman's senior vice president Geoff Holmes said: "The health, safety and wellbeing of our people is our number one priority.
"We do not believe we have overcrowding there [Tartan Alpha] or on any other installation."
He added: "We appreciate the excellent work the HSE performs in maintaining safety standards in the UK - standards which are recognised as world-class."