Aberdeen green technology firm 'producing 40 jobs'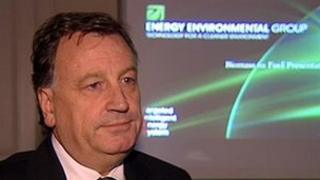 Up to 40 new jobs could be created by an Aberdeen-based company which specialises in green technology after it signed a multi-million pound deal.
Rotawave said it has developed technology producing wood pellets which can be used in coal-fired power stations to reduce carbon emissions.
New jobs are to split between its Aberdeen base and an Isle of Wight manufacturing plant.
The deal is with US investment firm Cate Street Capital.
The products will be marketed in the US and Canada.
Bob Rooney, chairman of Rotawave's parent company Environmental Energy Group, said: "This deal signals what we consider the first major milestone for our innovative technology which has been three years in the making."