London 2012: Torch offer for Huntly and Orkney pair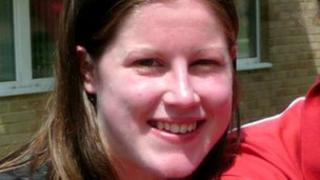 An Aberdeenshire teenager and an Orkney woman have been offered torchbearer roles for next summer's London 2012 Olympics torch relay.
Ciara Ennis, 14, of Huntly, and Tina Wood, 24, of Kirkwall, have been unveiled.
Ciara is described as a "great kid with a big heart".
And Tina was described as a "kind-hearted, enthusiastic young woman who is extremely dedicated to the many organisations which she belongs".
The 8,000-mile relay begins at Land's End in Cornwall on 19 May. The torch arrives in Scotland on 8 June before it loops around the country.
Torch bearers will carry the Olympic flame through all six Scottish cities of Glasgow, Inverness, Aberdeen, Dundee, Stirling and Edinburgh.
It will cross Loch Ness before travelling to Inverness and then on to Kirkwall.
On 10 June it arrives in Lerwick on the far north of its journey and turns back to London.