Scottish fishing cuts would be 'Highland Clearances'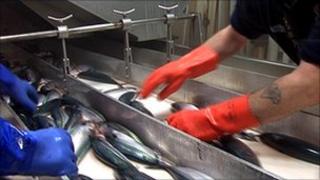 A Scottish fishing leader has said European plans to cut the number of days skippers can fish would invoke imagery of the Highland Clearances.
The European Commission recently outlined proposals to penalise the UK industry for overfishing.
That has since been put on hold while the figures are checked.
Mike Park, chief executive of the Scottish White Fish Producers Association, said it would have a brutal effect on communities.
The Scottish government argues the proposed reductions are unjustifiable and could cripple the fleet.