Advocacy Service Aberdeen wins Children in Need funds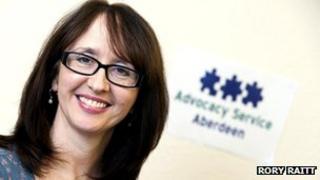 An Aberdeen charity has been awarded almost £90,000 by Children in Need.
Advocacy Service Aberdeen hopes to help 190 children thanks to the £89,188 funding over the next three years.
The charity's main aim is helping people with mental health issues or learning disabilities, children with support needs, and older people.
Advocacy's manager Angela Forbes said: "Raising funds is a constant challenge. The money from Children in Need is most welcome."
The charity was founded in 1996.