Costa Head Wave Project to be developed off Orkney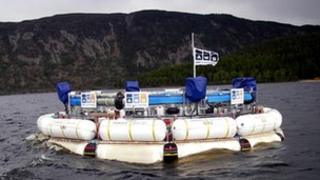 A major wave farm is set to be developed off the coast of Orkney, it has been announced.
Alstom and SSE Renewables have signed a new joint venture agreement to develop the Costa Head Wave Project.
The 200 megawatts wave farm would be located three miles (5km) north of Orkney, in the Crown Estate's Pentland Firth and Orkney waters strategic area.
Wave energy converters being developed by AWS Ocean Energy would be used for the project.