Cancer grants of £200,000 awarded by Cranes in Aberdeen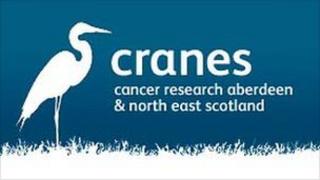 Three Aberdeen cancer research projects have been awarded funding of £216,000.
The support from Cancer Research Aberdeen and North East Scotland (Cranes) will pay for research projects into prostate, lung and skin cancers.
The prostate cancer study, which will receive £176,903 over three years, will be led by Thomas Lam.
The skin cancer research will be carried out by Dr Peter Murchie, and the lung cancer study will be led by Dr Marianne Nicolson.
Cranes chairperson Gladys Sangster said: "We are delighted to be able to award these three very important and worthwhile research projects grants from Cranes, which exists specifically to support cancer research here in the north east of Scotland.
"While there have been advances in cancer research there is still so much we do not know or understand, so it's vital to keep raising money to allow this work to continue and help to shape care and treatment for cancer patients, and hopefully one day (find) a cure."
Dr Murchie, a GP and senior lecturer at the University of Aberdeen's centre of academic primary care, said: "The grant from Cranes will allow us to carry out additional research and answer a number of key questions about patients with melanoma.
"We believe the answers to these questions will have very important implications for the way services in the north east of Scotland should be organised in the future."