Delegation from Moray meeting Kinloss-bound Waterbeach families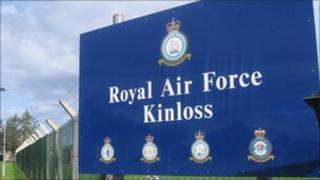 Army families moving from England to the former RAF base at Kinloss are meeting a Moray Council delegation.
About 900 personnel and relatives from 39 Engineer Regiment, based at Waterbeach near Cambridge, will move to the new barracks by the summer.
The visit, on Monday and Tuesday, is to assist the transition of children into local schools.
RAF Kinloss was closed as part of the UK government's ongoing programme of defence cuts.
A senior delegation from the council's education service is meeting the families at their current base.
Sandy Riddell, director of education and social care, said: "We intend to liaise closely with the regiment to consider and plan for the detail of their relocation and, most importantly, we want parents to feel that they are able to make as fully informed a decision as possible about their children's education."
The moving unit provides engineer support to both the Royal Air Force and the Army.