Aberdeen Royal Infirmary 'road rage' probed by police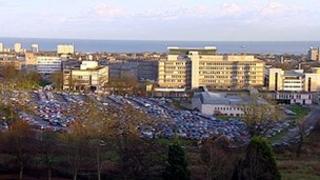 A dispute between two motorists at Aberdeen Royal Infirmary which ended in an assault is being investigated by police.
The road rage-type incident happened near the west gate ambulance bay on Thursday afternoon.
The assailants were described as a woman in her 50s or 60s and a man in his 40s who were in a black Nissan Note.
Grampian Police said the victim was a 28-year-old man.
The force said several vehicles had to queue behind those involved in the incident as it took place, and a spokesperson appealed for any of those motorists to come forward.