Exhibition shows Stonehaven flood alleviation idea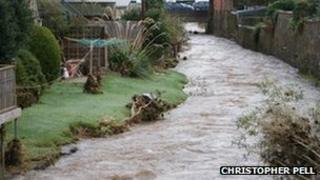 An exhibition of options for flood alleviation in Stonehaven has been held.
Flooding damage said to cost millions of pounds to repair was caused in the Kincardineshire town in 2009.
Chairman of the council's local area committee, Paul Melling, said: "We really want to hear what people think."
Residents could displays of the proposed options, and pose questions, at Stonehaven Town Hall from 10:30 until 19:00.