Orkney Islands Council asked to make £1.9m savings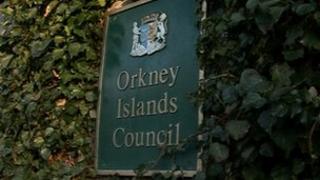 Orkney Islands Council is being asked to make savings of £1.9m in the next financial year.
If agreed, the savings would see the loss of 13 full-time posts - 10 of which are currently vacant.
The savings target is down from the £4m figure which had orignally been anticipated. Convener Stephen Hagan praised efforts within the council.
The recommendation will now go to a special meeting of the full council on 9 February.
Mr Hagan said: "I am pleased to say that we now in a position where savings can largely be achieved through a range of efficiency measures.
"I hope this will be welcome news for the community we serve."