New admissions stopped at Eastleigh care home in Peterculter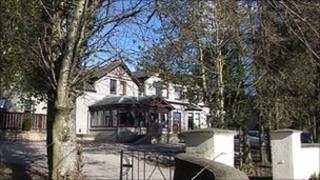 An Aberdeen care home has stopped taking new admissions after a complaint about staffing levels was partially upheld by care inspectors.
Eastleigh in Peterculter has been given two months to carry out a full analysis of its staffing needs.
The Care Inspectorate and Aberdeen City Council agreed an immediate halt on new admissions.
Eastleigh was the subject of a critical report by the Care Commission last year.
A spokesman for Aberdeen City Council said: "The Care Inspectorate completed an inspection which has raised concerns in relation to Eastleigh Nursing Home.
"We have agreed an immediate halt on new admissions with Four Seasons, who provide care at Eastleigh.
"At this time we are supporting one resident to move at the request of their family.
"Council officers will be attending a meeting with the Care Inspectorate and Eastleigh. We will continue to monitor the situation very closely."
Eastleigh was formerly operated by Southern Cross before being taken over by Four Seasons Health Care.
A spokesman said: "There is now a full complement of staff at the home and more than the level required for the current occupancy.
"We recognise that the quality of care being provided is not to the standards that we usually expect to deliver.
"We have an improvement plan in place that we are implementing in conjunction with the Care Inspectorate and Local Authority.
"While these improvements are being made we have decided to close the home to new admissions."