Aberdeen City Gardens: Police probe fresh vote rigging claims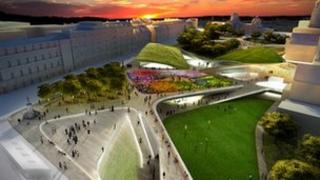 Grampian Police have confirmed they are investigating fresh allegations about possible vote rigging in the Union Terrace Gardens referendum.
A 31-year-old man was charged on Thursday in connection with comments made on a social networking site.
Police now say they are assessing new comments made on a website about the vote.
The referendum on the future of the city centre gardens closes next Thursday.
Aberdeen residents are being asked to decide whether to keep the gardens as they are or back a £140m redevelopment.