Concern at Orkney's Scapa Flow ballast water proposals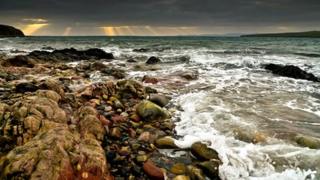 Plans to allow oil tankers to discharge ballast water in Scapa Flow have raised concerns in Orkney.
Members of Orkney Islands Council's transport and infrastructure committee have been presented with a revised ballast water management policy.
Tankers have been required to de-ballast in open water before entering the sheltered anchorage but a new policy is set to change that.
A final version of the new proposals will be discussed by the full council.
The Orkney Fisheries Association has raised concerns over the plans, saying they risk introducing invasive species into Scapa Flow from foreign waters.
The council's marine services department rejects that claim.