'Four in 10 people' on organ donor list in NHS Grampian area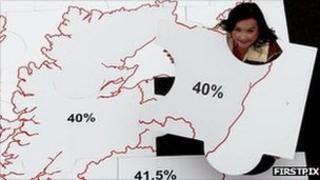 NHS Grampian has reached an organ donation high - with four in 10 people signed up to the register.
A total of 40.2% of residents in the health board area are now registered on the donor list.
Dr Paul Holder, NHS Grampian's clinical lead for organ donation, said: "People have shown tremendous generosity."
Aberdeen kidney transplant recipient Shona Will said: "I wouldn't be here today if it wasn't for the NHS Organ Donor Register. It's changed my life."
She added: "There's not a day goes by without me thinking about my donor.
"It takes two minutes, you can do it online or even by text and you could save someone like me."