About 30 jobs set to go at Orkney Meat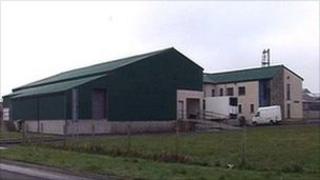 About 30 jobs could be lost at Orkney Meat after the company announced it is to stop production at its premises in Kirkwall.
The board of directors said they had explored all options but were unable to see a way forward because of difficult trading conditions.
The move could see the islands left without any means of slaughtering its own livestock.
Quality Meat Scotland said it was a "bitter blow".
Orkney MSP Liam McArthur said: "This is desperate news, particularly for those who stand to lose their jobs as a result.
"The implications for the agricultural and food sectors in Orkney are extremely serious."