Competition to be voice of Spike the talking cactus in Aberdeen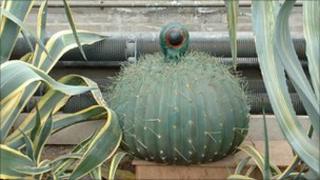 A competition is to be held for new voices for Aberdeen's talking cactus, Spike.
The mechanical cactus - which has a periscope eye - returned to the Winter Gardens at Duthie Park last year after being removed in 1998.
The competition will be held in the Winter Gardens at 14:00.
The organisers say it offers people the chance to be part of Aberdeen's history by becoming one of Spike's "iconic voices".