New scheme at Aberdeen jail bids to stop the flow of contraband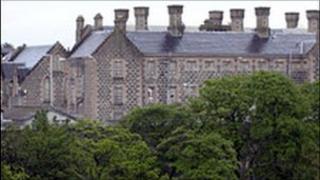 A scheme is being launched to help reduce the amount of contraband making its way into Aberdeen jail.
The Scottish Prison Service said much of it is thrown over the wall of the Victorian prison.
Last year 209 mobile phones made their way over the wall of the jail, along with chargers, SIM cards, weapons and drugs.
Now local residents will be able to phone a special hotline if they see anything suspicious.
The line gets them straight through to the prison's control room, where action can be taken quickly.
Drugs found in the prison included cannabis, cocaine and heroin, along with 700 tablets of varying types.
The prison said it was fighting a losing battle keeping the banned items out, with the Victorian design making it relatively easy for people to throw items over.
They are hoping that the new phoneline will be an important tool in helping them to address this situation.