Doctor Derek Keilloh a 'criminal' over Baha Mousa death in Iraq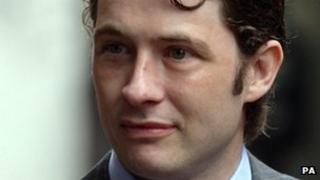 An army medic accused of a cover-up over the death of Iraqi detainee Baha Mousa has been branded a "criminal".
Dr Derek Keilloh, of Aberdeen, was serving as a medical officer with the Queen's Lancashire Regiment in Basra in 2003.
Mr Mousa died with 93 injuries in British army custody.
Witness Ahmed Al Matairi told the Medical Practitioners Tribunal Service that Dr Keilloh ignored the cries of men who were being tortured.
Dr Keilloh claimed he only spotted dried blood around the nose of 26-year-old hotel receptionist Mr Mousa.
Mr Al Matairi, speaking through an interpreter, described how he and staff from the Basra hotel he co-owned were detained and tortured by British soldiers.
He said he was taken to see the doctor after he had undergone days of beatings by soldiers who would kick him in the kidneys, legs and in a hernia.
Mr Al Matairi said he was in a "bad state" and was "between life and death" when he was finally taken to the medical centre to see Dr Keilloh.
He said he was naked from the waist down and still in handcuffs when the doctor examined him.
Mr Al Matairi said the doctor warned the soldiers not to hit him any more or he could die.
He said: "He just had a look at my hernia, leg, kidney and said to them don't hit me.
"He is a criminal. He should not be a doctor.
"He heard our cries and he didn't do anything.
"And he was not far from us for three days and he didn't do anything. He should have fulfilled his role as a doctor."
The hearing, being prosecuted by the General Medical Council in Manchester, is due to last several weeks.