Nat Fraser to challenge second Arlene murder verdict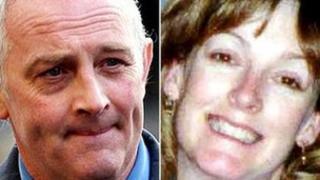 Nat Fraser is to challenge his second conviction for murdering his wife Arlene.
Fraser was jailed for a minimum of 17 years last month after being found guilty for the second time of murdering his estranged wife in 1998. Her body was never found.
He was found guilty in 2003 and jailed for at least 25 years, but started a long appeal process.
Fraser's legal team has lodged a notice of intention to appeal.
He denied being behind the disappearance of his wife, 33, from Elgin, Moray.
Mrs Fraser was last seen on 28 April, 1998, after waving her two children off to school.
The trial heard claims Fraser's motive was that his wife was leaving him, and that she had seen a lawyer about getting a pay-off.