Aberdeen company NHC wins submarine rescue contract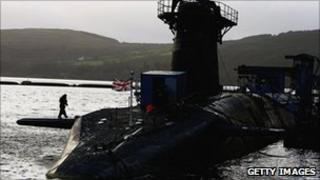 A specialist north-east subsea company has won a prestigious contract to help NATO devise a successful submarine rescue system.
Experts from the National Hyperbaric Centre in Aberdeen will audit and check the training of those operating it.
NATO has developed ways of rescuing submariners ever since the disaster on the Russian submarine Kursk in 2000.
The work will be carried out at the Faslane Naval Base and at sea.
The Forresterhill-based firm is to assess military submarine personnel and equipment against best industry practice.
Pressure chamber
The NHC team will audit the current training received by pilots, technicians and life support teams working on rescue services in comparison with commercial industry standards.
NATO has been working on a submarine rescue system, which would allow 30 crew at a time to be rescued from stricken submarines and transferred to a pressurised chamber.
The company has been working in the North Sea for more than 20 years and already provides a range of services for the commercial sector including training courses, testing and trial facilities and research and development.