World War II North Sea mine 'successfully detonated'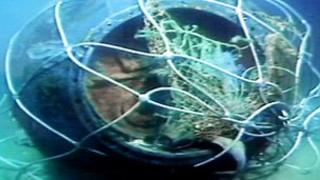 An unexploded World War II mine found at a pipeline in the North Sea has been "successfully detonated".
The mine was discovered in 1993, at the Far North Liquids and Associated Gas System (Flags) pipeline, about 62 miles off Aberdeen.
Shell launched an operation on Thursday, after risk assessments and approval.
The company said the disposal operation had been successfully completed on Sunday.