Twiggy set to feature in Aberdeen festival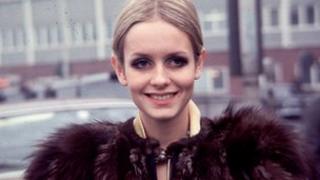 Fashion icon Twiggy is set to visit Aberdeen for the 10th anniversary of the city's festival for people over 50.
The Get Oot and Aboot festival will run from 7 September to 16 September.
The model said: "I am thrilled that my first film, The Boy Friend, has been chosen to open the Aberdeen Classic Film Festival as part of the festival."
Recently featured in TV adverts for Marks & Spencer, Twiggy - born Lesley Hornby - became the face of swinging London as a teenager.
As part of her appearance, a documentary - The World's First Supermodel - will also be shown, before she takes part in a question and answer session with the audience and introduces The Boy Friend.
She said: "It will only be my second trip to Aberdeen, the first time was over 30 years ago when I passed through on my way to Fraserburgh to visit my friend.
"I'm very much looking forward to returning to Aberdeen for this special occasion."
The city council's convener of social care and wellbeing, Len Ironside, said this year's festival boasted arguably the best schedule ever compiled for residents.