Billy Connolly's art work 'inspired by boredom'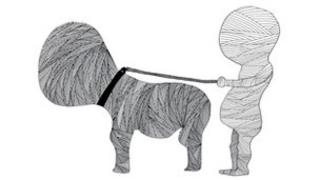 Scottish comedian Billy Connolly has told how he was inspired to sketch by "boredom".
The Glaswegian unveiled a collection of his work at the second annual Aberdeen Art Fair at the city's Music Hall at the weekend.
He produced pen and ink drawings based on characters from his imagination.
Connolly said: "I was bored and cold in Montreal and found a wee art shop and got some felt tip pens and a sketch book."
He explained: "It was just across the road from my hotel, which was about as far as I could make without getting hypothermia.
"I could never draw a car or a train, but I thought I will give it a bash and see what I can come up with.
"This is the eventual result."
Connolly, 69, added: "I come and go on it. You sit down and time disappears. It's a jolly thing to do, more people should do it."
More than 2,500 people attended, and event organiser Gerry Muldoon said: "We are very grateful to everyone who helped make this year's event such a resounding success."