Oil leak found in Talisman Energy North Sea pipeline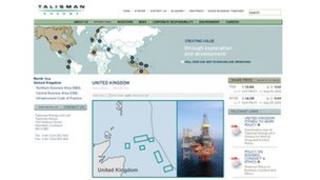 A spill response team has been deployed after oil started leaking from a crack in a pipeline in the North Sea.
Talisman Energy said the crack was discovered in the production pipeline which connects the Galley field to the Tartan Alpha platform.
About 13 barrels of oil have leaked since the problem was identified last Friday, with flushing operations being carried out using seawater.
A spokesman said all relevant authorities had been informed.
The spokesman added: "We take our responsibility to safeguard the environment very seriously and, as a precaution we deployed a spill recovery and containment vessel with oil spill response equipment on board, while monitoring the leak area by ROV (Remotely Operated Vehicle) on a round-the-clock basis.
"The oil spill response vessel will remain on station during subsequent remedial works."