Model Twiggy featuring in Aberdeen festival for over 50s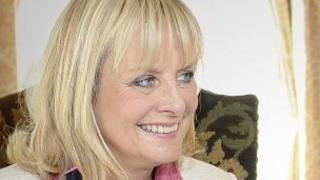 Fashion icon Twiggy is in Aberdeen for the 10th anniversary of the city's festival for people over 50.
The Get Oot and Aboot festival runs from Friday until 16 September.
A documentary - The World's First Supermodel - will be shown, before she takes part in a question and answer session and introduces her first film, 1971's The Boy Friend.
Twiggy - born Lesley Hornby - became the face of swinging London as a teenager.