World Whisky Day becomes annual event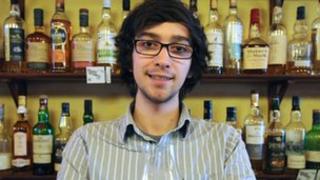 World Whisky Day, which was created by a University of Aberdeen student last year, is to be an annual event.
Blair Bowman established what was believed to be the first ever such event as he saw that other drinks were recognised in this way.
World Whisky Day will take place on 18 May.
The Scottish government, VisitScotland, Scottish Food and Drink and the Scotch Whisky Experience are supporting of the initiative.
Mr Bowman said: "I still cannot believe how much support the first World Whisky Day received.
"Now that the government and other organisations are getting behind the initiative it is sure to be an even bigger success - which is good news for the whisky industry and good news for Scotland."