James Mackie petitions Scottish government on coastal erosion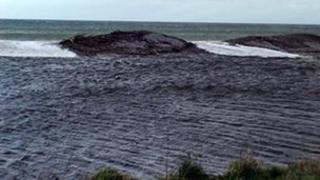 A Moray man has petitioned the Scottish government on coastal erosion.
James Mackie, of Garmouth, said the village of Kingston-upon-Spey has a shingle beach which is badly eroded.
His petition is titled: "Total review of coastal erosion protocols, responsibilities, decisions and roles of governments, quangos, agencies and the private sector."
Mr Mackie said: "It awaits approval before being displayed on their web site. The situation is serious."
He added: "If no urgent and immediate action is taken to protect Kingston-upon-Spey from the erosion of the beach by the sea a major incident will happen."