Happy Mondays to play Shetland gig at Mareel in December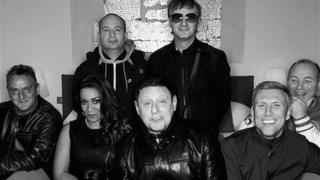 The Happy Mondays are to play a gig in Shetland's Mareel arts centre.
The band, who were at the forefront of the so-called Madchester scene, formed in 1980 with Shaun Ryder as their frontman, and dancer Mark "Bez" Berry.
The original seven-strong line-up will play Mareel on Saturday 15 December, with tickets priced at £50.
Gwilym Gibbons, director of Shetland Arts, said: "This demonstrates Mareel's potential to attract renowned acts to Shetland as they tour Europe."