Aberdeen-based Sigma Offshore 'will create 20 new jobs' in London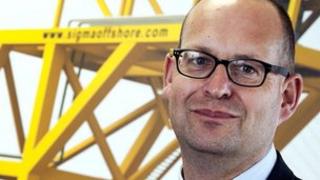 An Aberdeen-based offshore industry company hopes to create 20 jobs with the launch of a new London office.
Sigma Offshore said a core team of engineers, designers, naval architects and project support personnel would be taken on.
Sigma has appointed Bob Coates as chief operating officer, and his remit will include developing Sigma's presence in London.
He said: "The opportunity is an exciting one."