Meat plant merger for Scotch Premier, Mathers and Scotbeef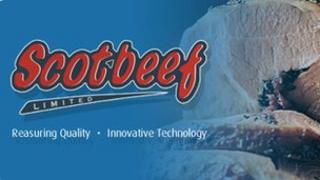 Three leading Scottish meat processors have announced a merger.
Inverurie-based companies Scotch Premier and Mathers have joined forces with Scotbeef, based in Bridge of Allan.
A new multi-million pound processing plant is to be built at the Thainstone Agricultural Centre on the outskirts of Inverurie.
Management said some jobs were likely to be lost. Consultations will be held with the 230 employees involved.
In a joint statement the three meat processors said: "The intention is to retain as many of the positions as possible, however it is likely that there will be some job losses."
Robbie Galloway, the managing director of J.W. Galloway (who own Scotbeef and Vivers), said: "These are extremely challenging times for the meat processing industry in Scotland with the twin pressures of a shortage of raw materials and the continuous price pressure from customers.
"To ensure sustainable business, efficient facilities are now a prerequisite.
"The interim consolidation of SPM and Mathers, which we will oversee, into one facility at Inverurie, followed by the relocation of the business to a new state-of-the-art facility at Thainstone will provide that and a platform for future growth."