Flood prevention measures appeal in Aberdeen's West End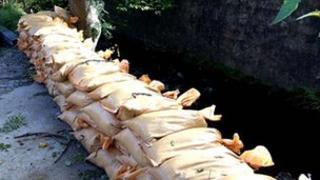 Businesses and residents in Aberdeen's West End have said flood prevention measures must be put in place as a matter of urgency.
The area around Queens Cross and Fountainhall Road has suffered a third serious flood in as many years.
The problem has been traced to a burn which bursts its banks in bad weather, with garden waste and debris being blamed.
Aberdeen City Council and Scottish Water are looking into the situation.
Businesses including Dizzy's and Queens Cross Dental Practice have been affected.