Fraserburgh World War II bomb 'not a danger'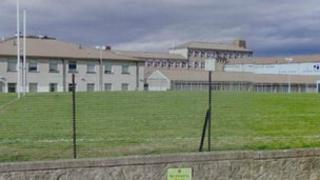 A bomb disposal team has established that a suspected wartime bomb in Fraserburgh, Aberdeenshire, poses no danger.
It is understood a man found the suspicious metal object on a local beach and took it to the town's police station.
Officers moved it to the playing fields of Fraserburgh Academy as a precaution.
Explosives experts found that the bomb had disintegrated and was "not a viable device."