Sport Aberdeen staff asked to change terms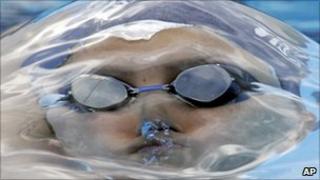 Staff at Sport Aberdeen have been asked to accept changes to their terms and conditions, BBC Scotland has learned.
The charitable trust, which runs swimming pools and leisure centres in the city, is attempting to avoid a £500,000 budget shortfall.
Proposed changes to terms and conditions - mainly related to shift payments for evening and weekend work - are in a bid to avoid redundancies and cuts to its services.
Two unions have rejected the plan.
It followed three months of negotiations.
Industrial action will now be considered.
'Positive future'
Sport Aberdeen chief executive Alistair Robertson said: "We are no different to the many leisure operators across the UK, whether they are social enterprises like us or operated by councils.
"Quite simply, everyone is feeling the full weight of the economic downturn and we are trying to cope with reduced budgets and the uphill struggle of maintaining our income levels.
"Sport Aberdeen has to balance its books. We have to take some difficult decisions if we are to maintain the level and number of services on offer.
"At the end of the 90-day collective consultation period the present offer has been accepted by one trade union, but unfortunately it was also rejected by two others."
'Very unhappy'
He added: "Despite the pressures we face, I believe there is a positive future ahead for the organisation."
Tommy Campbell, regional organiser with the Unite union, said: "Staff are very unhappy and disappointed.
"We will now be arranging a consultative ballot of our members to ascertain if they also along with any legal action wish to consider industrial action as an option in their fight against these cuts in their wages."