Aberdeen plane laser pen incidents probed by Grampian Police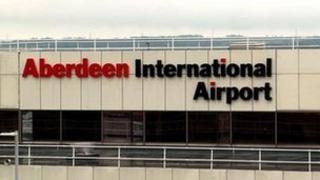 Reports of a laser pen being shone at two planes approaching Aberdeen International Airport are being investigated by police.
Air traffic control was informed of two separate incidents just after 21:00 on Tuesday.
The airlines involved were KLM and BMI.
A Grampian Police spokesperson appealed for anyone with any information to contact the force.