Memorial for oil industry-related Shetland air deaths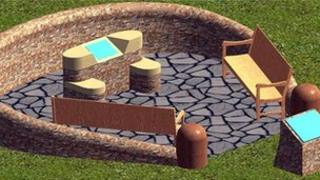 Work on a memorial dedicated to 79 people who lost their lives in four oil industry-related air accidents around Shetland has started at Sumburgh Airport.
The worst loss of life was the 45 killed in the 1986 Chinook crash.
Seventeen lost their lives in a failed Dan Air take-off in 1979, and two helicopter crashes in 1990 and 1992 claimed six and 11 lives respectively.
The memorial will consist of a stone horseshoe-shaped structure.
It will have two teak benches and the names of all those who were killed will be listed.
Dave Elllis, search and rescue helicopter chief crewman at Sumburgh, who was involved in two of the incidents, said: "I think it's very important, especially for the relatives."
Thousands of pounds has been raised to allow the memorial, which is due to be unveiled in May.