Jobs go as Inchmarlo Golf Resort enters administration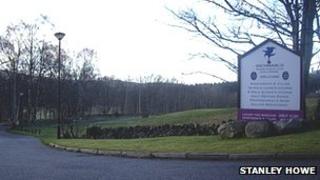 A prestigious Aberdeenshire golf resort has been placed in provisional liquidation, with the loss of 25 jobs.
Accountancy firm KPMG has been appointed to look after affairs at the Inchmarlo Golf Resort in Banchory.
KPMG said that 25 of the company's total workforce of 30 had "regrettably" been made redundant with immediate effect.
The five remaining staff will help with office administration and the operation of the villa rental business.
Blair Nimmo, provisional liquidator and head of restructuring in Scotland, said: "The golf courses have been local fixtures for the last 20 years and we will take all steps possible to find a new owner.
"It is with regret that we have had to make a number of redundancies on appointment, but unfortunately there was no other option."