Archive of Gunnie Moberg bought for Orkney Library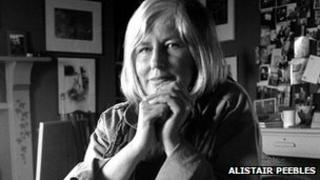 Orkney Library and Archive is buying the archive of the Swedish photographer, painter and designer Gunnie Moberg.
She lived in Orkney with her family for more than 30 years, and died in 2007.
An award from the Heritage Lottery Fund of £78,500 is enabling the purchase.
Her family said: "It will be a real pleasure to see Gunnie's photos archived in this way and most importantly for this to be done in Orkney."
Orkney Library and Archive senior archivist David Mackie said: "Gunnie focussed her lens on so many different aspects of life in Orkney, Shetland, the Faroes and beyond, and it is great news that we will be able to keep her archive together and in Orkney."
Colin McLean, head of HLF Scotland, said: "This is a wonderful project, not just for the fascinating collection of photographs that it has unearthed, but because it has sparked an interest in heritage amongst so many people.
"Their involvement will produce a wonderful archive for others to learn from and enjoy."