Total to resume Elgin production after gas leak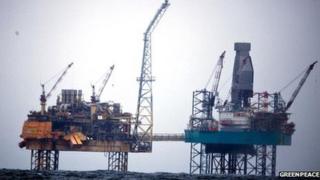 Oil company Total has been given clearance to resume production at its Elgin gas platform nearly a year after a leak.
The company's platform, 150 miles east of Aberdeen, was evacuated when the gas began leaking on Sunday 25 March.
The leak was stopped by pumping heavy mud into the well, then concrete.
Total has been working on the safety case to resume production, which has now been accepted by the Health and Safety Executive.
The company said production from the Elgin-Franklin field would resume as soon as was practical.