Presbytery to meet over Kirk's 'gay ministers' departure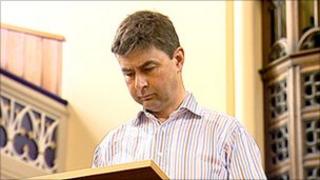 Aberdeen's Church of Scotland Presbytery is to meet to discuss a minister who left the Kirk with his congregation over the ordination of gay ministers.
Gilcomston South's minister Reverend Dominic Smart and more than 300 members took issue with the appointment of the openly gay minister Scott Rennie.
They were due to hold a service at the Copthorne Hotel last Sunday, but the hotel cancelled the booking.
The Presbytery meets on Thursday.
Reverend Rennie was appointed to Queen's Cross church in Aberdeen in 2009.