Carluccio's restaurant to create 35 Aberdeen jobs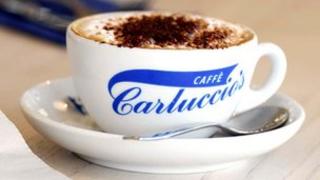 Thirty-five jobs are set to be created with the opening of an Italian restaurant in Aberdeen's Union Square shopping centre.
Carluccio's is to open what will be its first outlet in the city in the summer.
Simon Kossoff, chief executive of Carluccio's, said: "We have been keen to open in Aberdeen for a number of years."
Ryan Manson, general manager for Union Square, said: "We are excited to welcome the city's first Carluccio's."
Union Square - which hosts shops, restaurants and a cinema - opened in October 2009 at a cost of £275m.