Stonehaven to get lifeboat cover in wake of MRI closure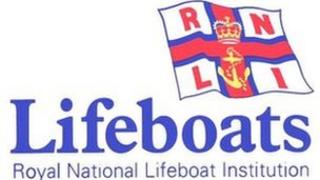 Stonehaven is to get lifeboat cover, BBC Scotland can reveal.
The RNLI has decided to move ahead with proposals to offer an inshore rescue service, as a result of the closure of the local charity Maritime Rescue Institute (MRI).
A business case was being put together, but the RNLI told BBC Scotland that they were fast-tracking the process.
Stonehaven is now expected to get an inshore lifeboat in July, and volunteers are being sought.
The MRI announced in February it was being forced to close its doors after failing to recover from storm damage.
The institute said it was left without any boats in the water after its base at the harbour was deluged in last December's storm.
The charity said it had already been struggling with falling donations.
Its board decided there was no other option but to close down.
Its withdrawal left the Kincardineshire coast being covered only by the RNLI's lifeboats at Aberdeen and Montrose.